Download Teleprompter and deliver more value to your religious services today
Free, Easy-Use, Portable Teleprompter App for Android & iOS Devices.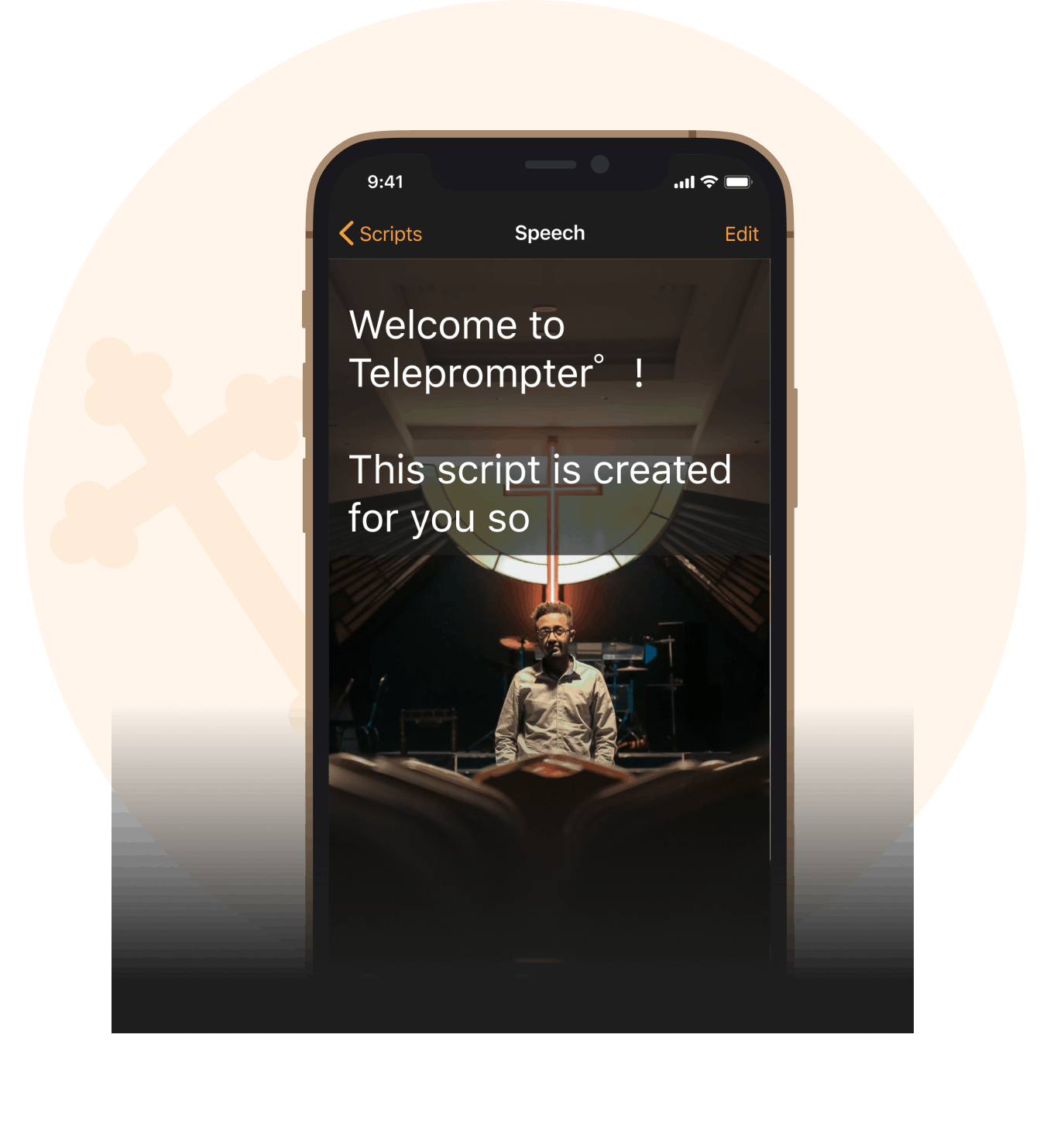 Why Choose Teleprompter For Your Church?
If you find it difficult remembering scripts for a sermon, or you simply want to share the message of Jesus more eloquently, using Teleprompter is the answer.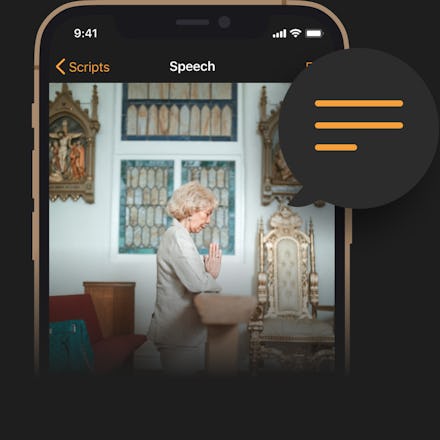 Deliver Your Full Message
When presenting during worship, you want to deliver the message you intended to deliver - as accurately and concisely as possible. Teleprompter allows you to plan ahead, so you won't leave out any important information during worship.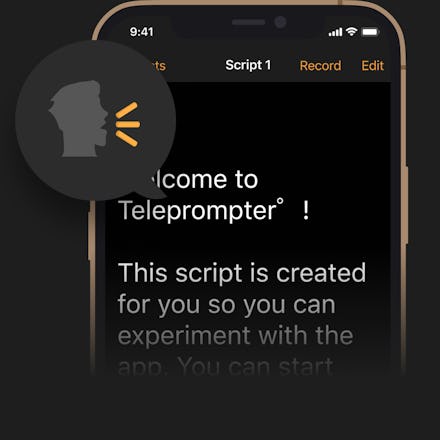 Say Only What You Want to Say
While all sermons come from the heart, it can be difficult to speak concisely when delivering a message spontaneously. Using Teleprompter can help you avoid unwanted filler words when preaching to provide more value to your audience.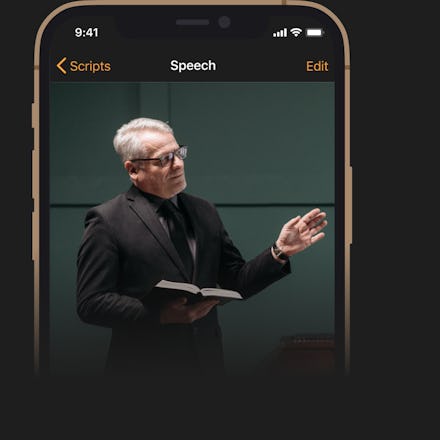 Focus on Emotion
The emotion you use when preaching can affect your delivery and the overall message your audience leaves with. Using Teleprompter takes away the task of trying to remember what to say, allowing you to focus purely on preaching with the right emotion.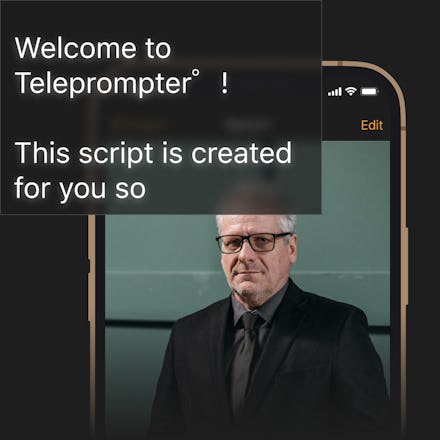 Deliver Sermons with Confidence
You might be incredibly passionate about a sermon you're planning, but the fear of forgetting your words could affect your overall delivery. Reading from a script in our teleprompter app can help you feel comfortable in front of your audience and deliver your sermon with confidence.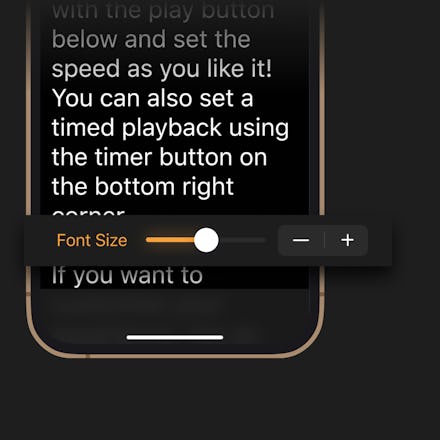 Amend Font Size & Line Spacing
Delivering a great sermon is easy when your Teleprompter settings are perfectly tailored to your preferences. Before taking the stage during worship, choose your preferred font size and line spacing to allow for the most comfortable reading experience.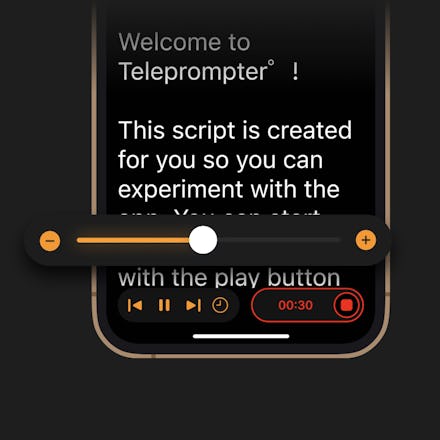 Adjust Scroll Speed
A beautifully written script can have a significant impact on your audience - but you need to be able to keep up with your words! Teleprompter allows you to adjust scroll speed to allow for pauses for reflection and prayer and convey emotion effectively.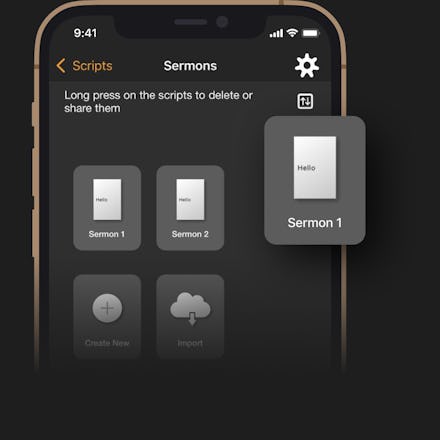 Leave The Equipment At Home
With Teleprompter, there's no need to bring bulky, expensive teleprompter equipment to church. You'll have access to everything you need from your phone, saving you valuable setup time and minimizing the potential for technological blips.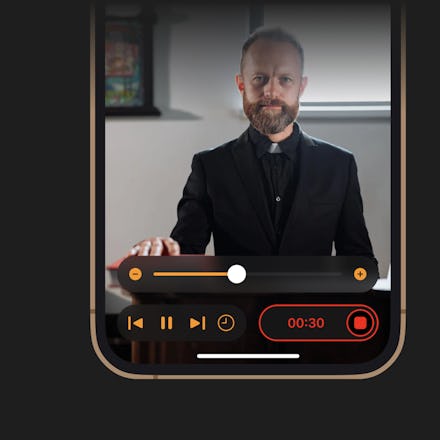 Make Speeches From A Distance
Speaking to an audience from a distance is easy with Teleprompter. You don't have to be at a church service to communicate your message - just record a video on the app and share or stream it to your online audience with the touch of a button.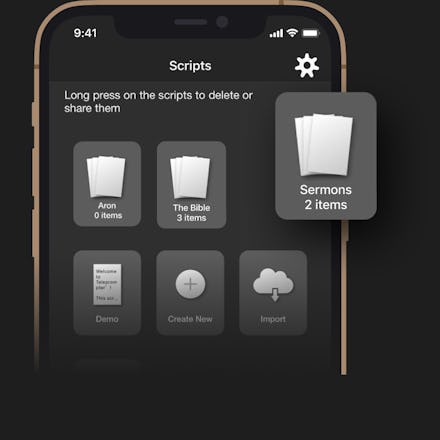 Access Your Entire Script
Why make notes when you could pre-write your entire script and deliver it word-for-word with Teleprompter? Having access to your full script means you'll never miss an important point, and you'll deliver your sermon exactly how you had in mind.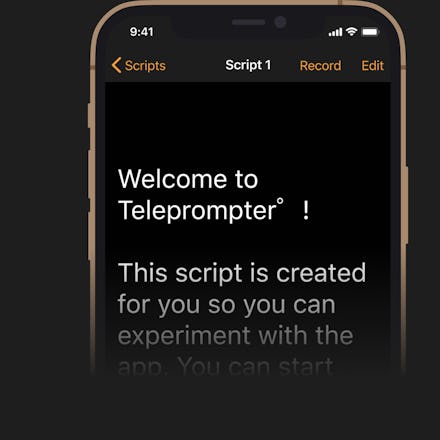 Revise Scripts At Any Time
Planning for a sermon takes time. You might wish to write a speech, then return to it several times over the week with a fresh mind. Teleprompter lets you edit your scripts as many times as you like, helping you thoroughly prepare for video worship or church service.
About Teleprompter For Churches
For pastors delivering Sunday morning services, speaking passionately and making an impact can be a challenge. The biggest obstacles are organizing notes, reading from a hand-written script, or simply preaching spontaneously.
Being incredibly passionate about your religion or dedicating hours of your time to practice doesn't guarantee that you'll be able to deliver beautiful speeches during worship. Even if you have a natural talent for the spoken word, you can still perfect your delivery with a church teleprompter app.
Teleprompter is free and easy to use and takes just seconds to set up on an iPhone, iPad, Android device or tablet. Recording videos is simple: just upload your Word, PDF or text file and convert it into a rolling script. You can also write your script directly into the app for convenience.
You can use Teleprompter, however, it suits you best. Whether you intend to share videos of ceremonies in local churches or deliver a script from your screen during a sermon, it's easy to do with our software. Even when worshippers can't come to you, you can still connect with your local community through video.
We're all good at talking - but talking in front of an audience is a different story. If you want to address a crowd with passion, enthusiasm, love, and maybe a little humor, planning what you'll say in advance can prove hugely helpful.
With Teleprompter, you can plan scripts way before you're due to take the stage for worship or record a video for your audience. That way, you can focus purely on how you deliver your message in the moment, giving members of the audience exactly what they want to hear.
Some of the most popular uses of the app are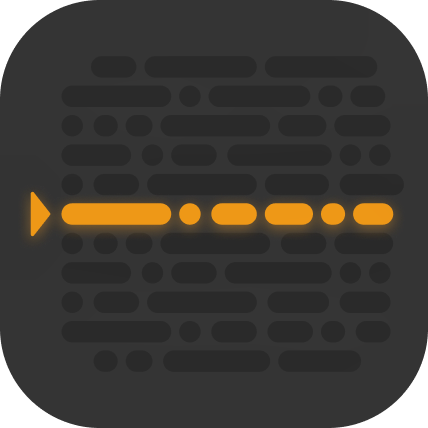 Teleprompter
To record worship sessions
To livestream services to a global audience
To allow your congregation to connect while at home
To broadcast weddings, funerals, and other religious ceremonies
To conduct important meetings from anywhere